The Performing Arts Center at 51 Walden is a treasured resource for the greater Concord community. Located at 51 Walden Street in Concord, Massachusetts, we are host to The Concord Players,  The Concord Band, The Concord Orchestra and Opera51. We have a lobby area for receptions and a dance studio which is rented to teachers for a wide variety of classes, including creative movement for children, hip-hop, and Irish step dancing.
To maintain a venue at 51 Walden Street and provide an environment where individuals and groups involved in music, drama and other arts may perform for the enjoyment of the community.
51 Walden was founded in 1972 under the name Friends of the Performing Arts in Concord (FOPAC). In 2015, we changed our name to 51 Walden, Inc.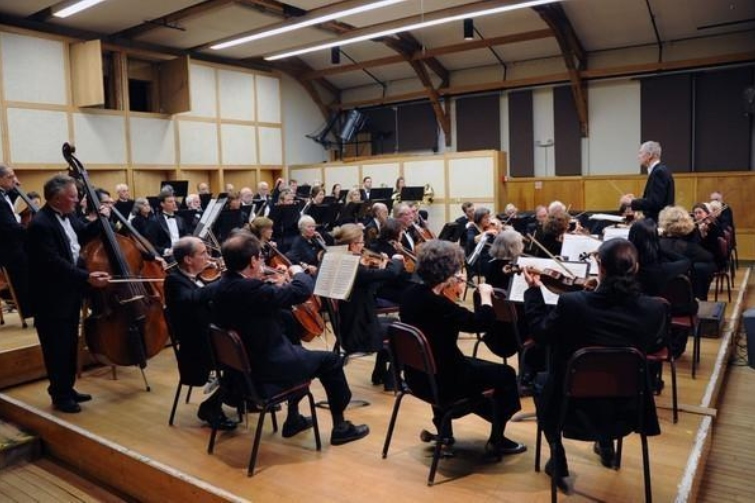 Extraordinary Experiences
The Concord Players mount three major productions a year with multiple performances of each play.   Recent seasons have included Spamalot, The Drowsy Chaperone, and The Sound of Music.  The Players' staging of Little Women is regarded by many as Concord's Passion Play.
The Concord Orchestra plays a dozen concerts each season including a Family Concert and two Pops weekends. Each year one of our concerts features a young performer who has won our concerto competition. In addition to performing with the orchestra, the winner receives a cash prize from the Ehlers Memorial Scholarship Fund.
The Concord Band performs regularly at its permanent home, the Performing Arts Center at 51 Walden Street in Concord, at its summer home at Fruitlands Museum in Harvard, Massachusetts, and has also performed summer concerts at several towns in the Greater Boston and MetroWest regions. The sixty-five volunteer members of the Band represent many area communities and a wide variety of professions.
The Opera51 Opera company provides high-quality, enriching, memorable musical / dramatic experiences and raises funds to help ensure the physical plant at 51 Walden provides a space allowing the resident companies to continue to flourish.
Each year, we host a special holiday performance. A fully staged performance of Menotti's Amahl and the Night Visitors was presented to sold-out audiences in December, 2011, 2012, and again in 2016. We have also presented several Messiah Sings over the years.
We are a 501(c)(3) non-profit organization. Our Board of Directors, along with Executive Director Carole Wayland, manages and maintains the building, provides liaison with the resident performing groups, and hosts special events.
Guest Artists, Commissioned Pieces, and Facility Rental
Every season we bring exciting and unique events to our stages. In October 2005, the Concord Orchestra performed Beethoven's Emperor Concerto with legendary pianist Russell Sherman. The Concord Band recently commissioned a piece by James Curnow and premiered Israeli Folk Suite by Elliot Del Bargo.
Our performance hall can be rented for special events. Sarah Whitney and her Beyond The Notes series has used our performance space for several of her events. The NPR program, Says You has recorded programs in our main hall. These are extraordinary performances taking place in our small town, and they add immeasurably to our quality of life.